Phaux Placket Pullover
Posted April 1, 2016
Everyone needs someone in the same business who can comiserate, give advice, and scheme and plot with. I have been blessed with such people, but no one moreso than Annelise from Elliedactyl Designs. We get accused of stealing each other's designs, but the truth is we have the same ideas at the same time. Seriously! We laugh it off and think of ways to make each other successfull. She's my designer BFF.
When she came to me with the idea for this April Fool's joke, I knew we were meant to be. She's an evil genius. We each chose a handful of people to help us, and we have been working on this for weeks. Of course it couldn't all be just about pulling everyone's leg; we wanted to take it to another level and contribute a little something to each of the patterns.
So I'm going to let you in on my favorite Lyric hack: sleeveless. I love this hack for a couple of reasons: it's quicker than adding short sleeves, it requires less hemming, and I think it looks adorable!
You can do this with any pattern that uses a traditional set in sleeve, like the Lyric (so not with raglans or dolmans). If you can bind a neck, you can bind a neck, you can bind an armscye (the hole where a sleeve goes.
Start with your normal shirt construction. For the Lyric, this means attaching the shoulders and hoods, adding the placket and pocket, but leaving out step 16 (12 on the quick sew guide). Serge or sew down the sides of the shirt leaving the armscyes unfinished.
When you're ready to finish the armscyes, flatten the curve to measure without stretching. Double the measurement (for the front and back) and multiply by 80% (or ask your phone to do it for you.) (Or refer to the chart at the end of this post,... but keep in mind that this chart is ONLY for the Lyric.)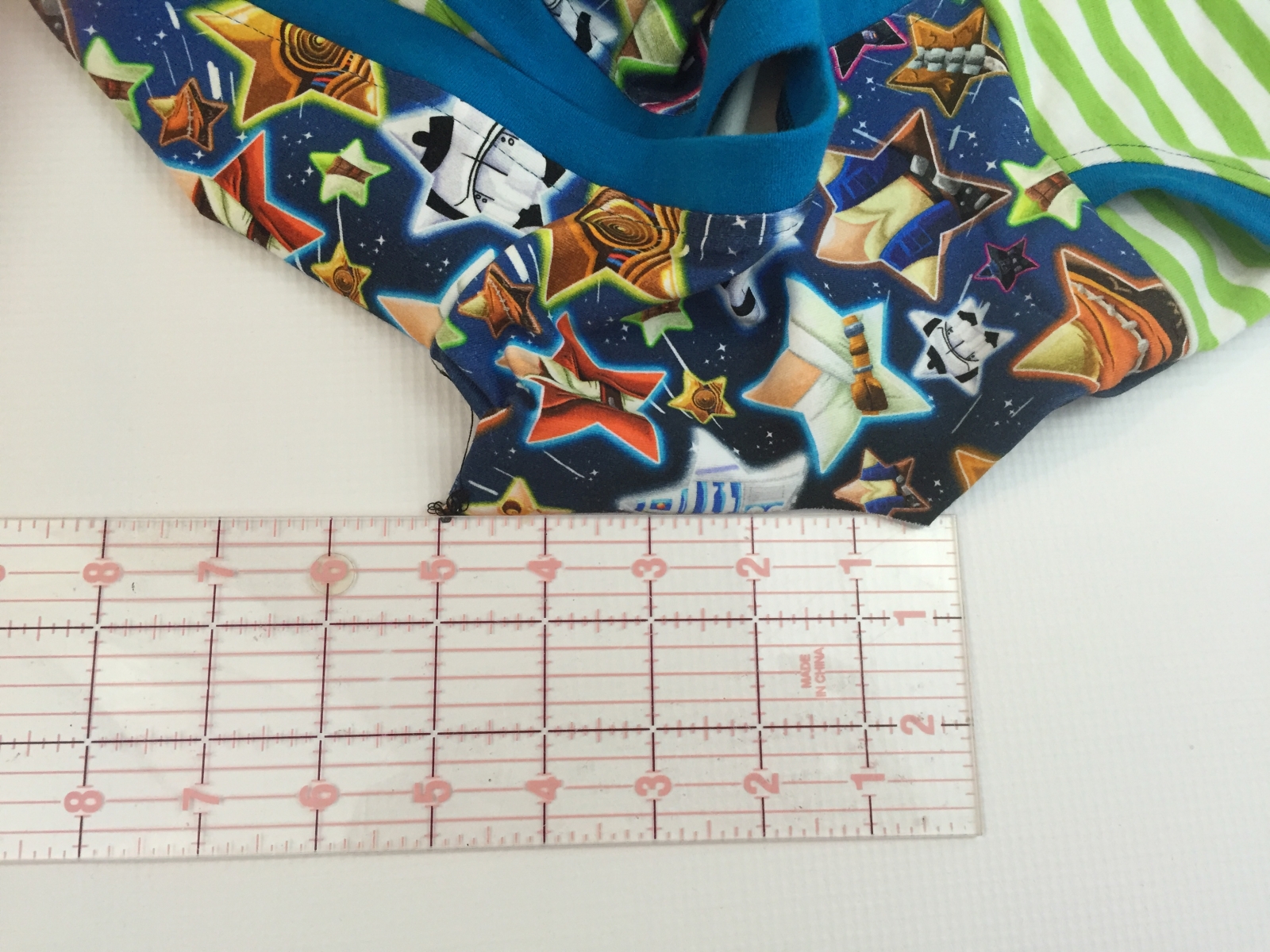 Cut your bands, fold in half the long way, right sides together, and attach the short ends. Fold over to encase the seam.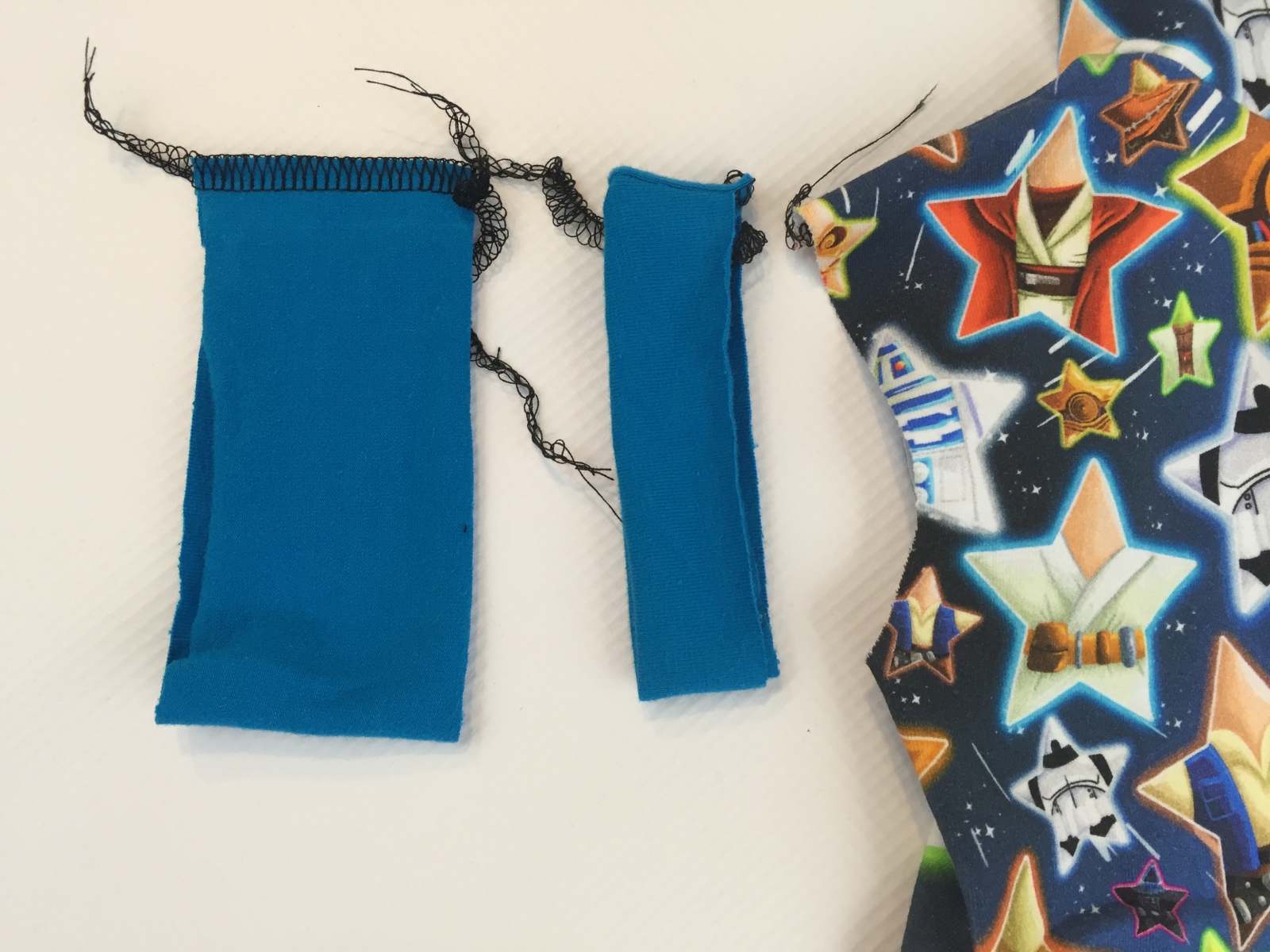 Slip the band inside the armscye, matching raw edges and the seam of the band with the side seam of the top.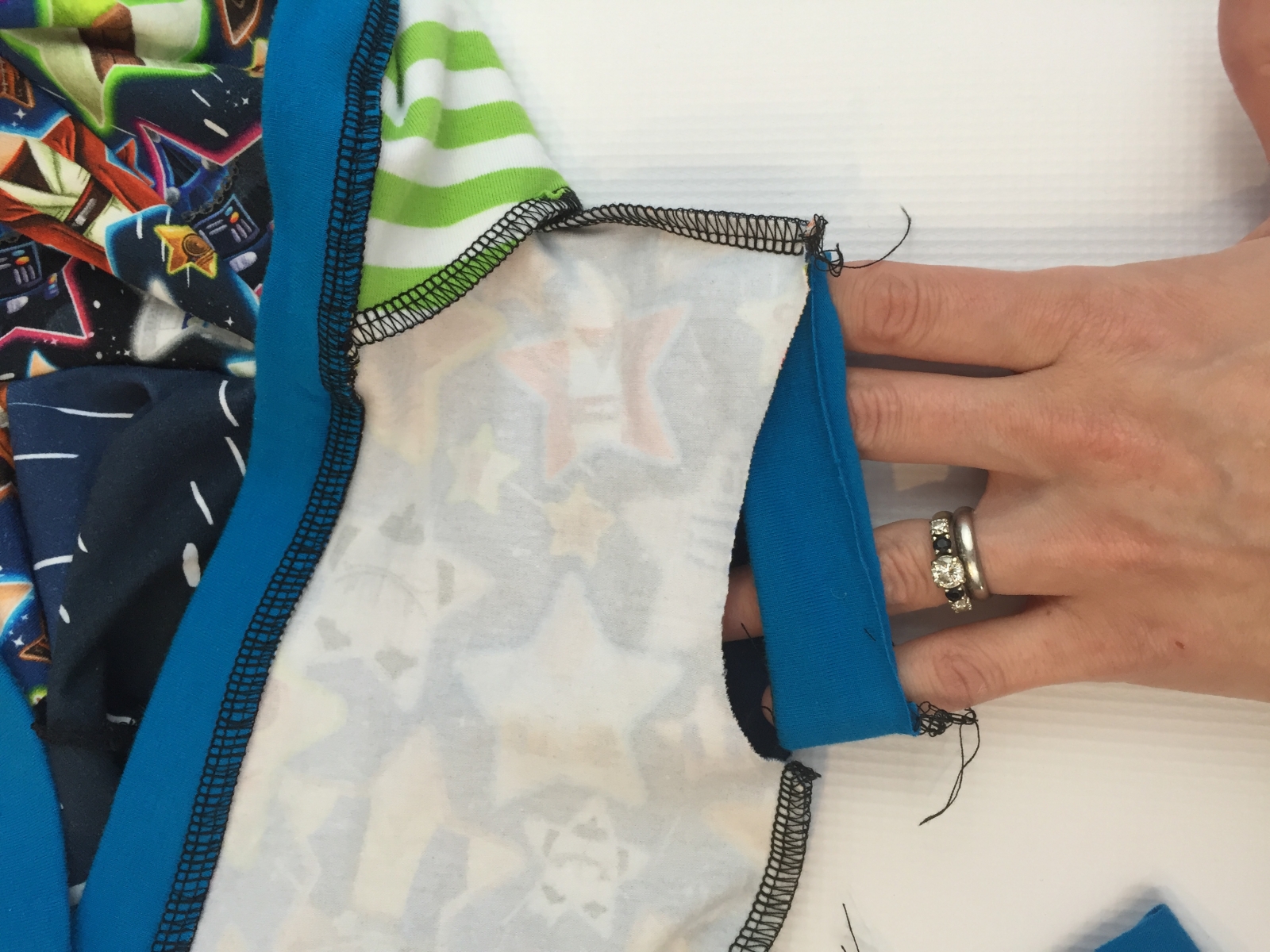 Attach in the round, then turn and topstitch.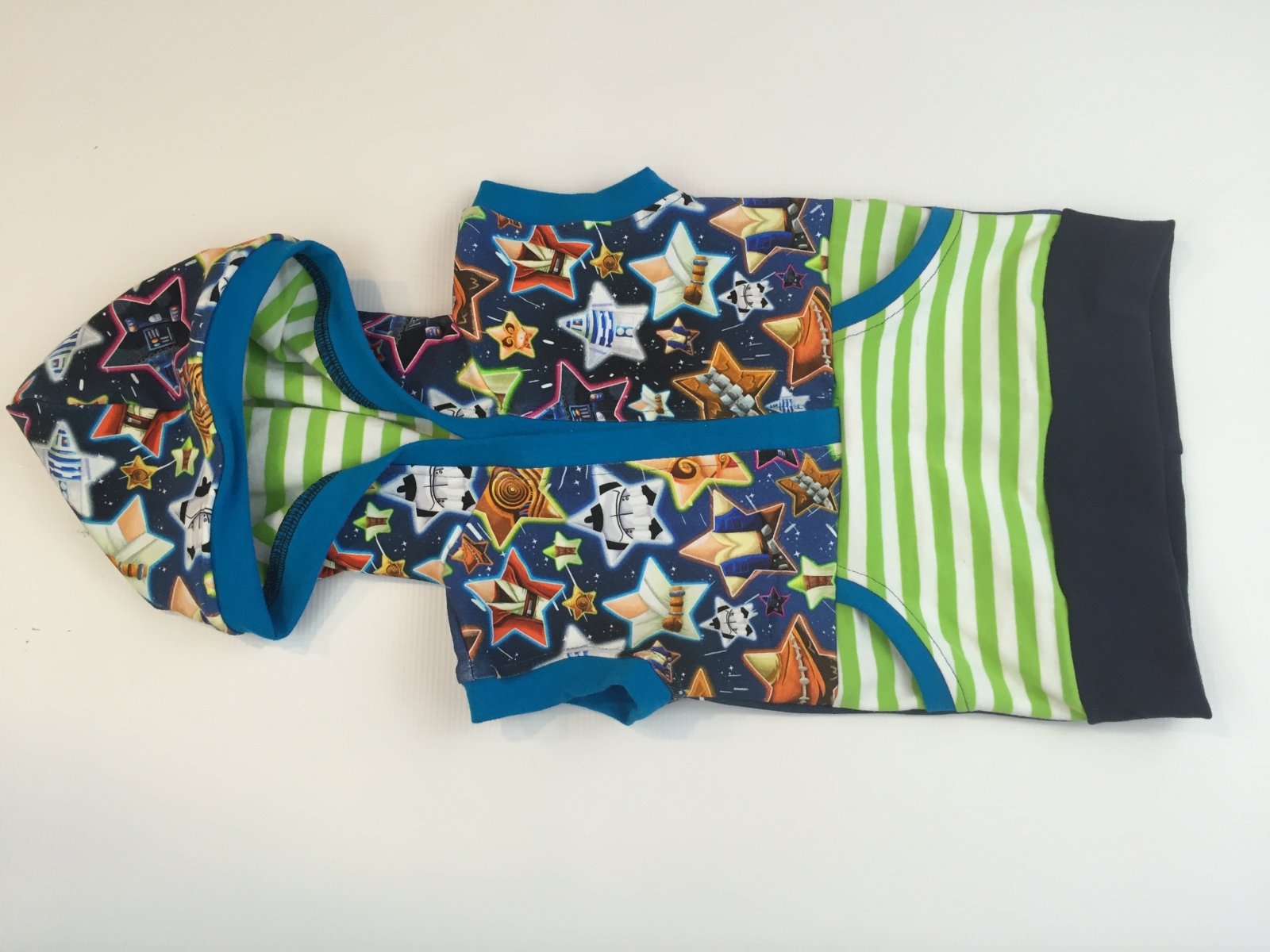 I hope that you enjoyed our April Fool's joke as much as we did.
Don't forget to post your hacks to the Elliedactyl Facebook page. Also, check out Annelise's hack of the Treasure Pocket Tee on the Duck Butt Designs blog!
Happy Sewing!
Katie
a.k.a. Mamma Duck
» Share: